A case for user visibility within the Pinterest experience
envision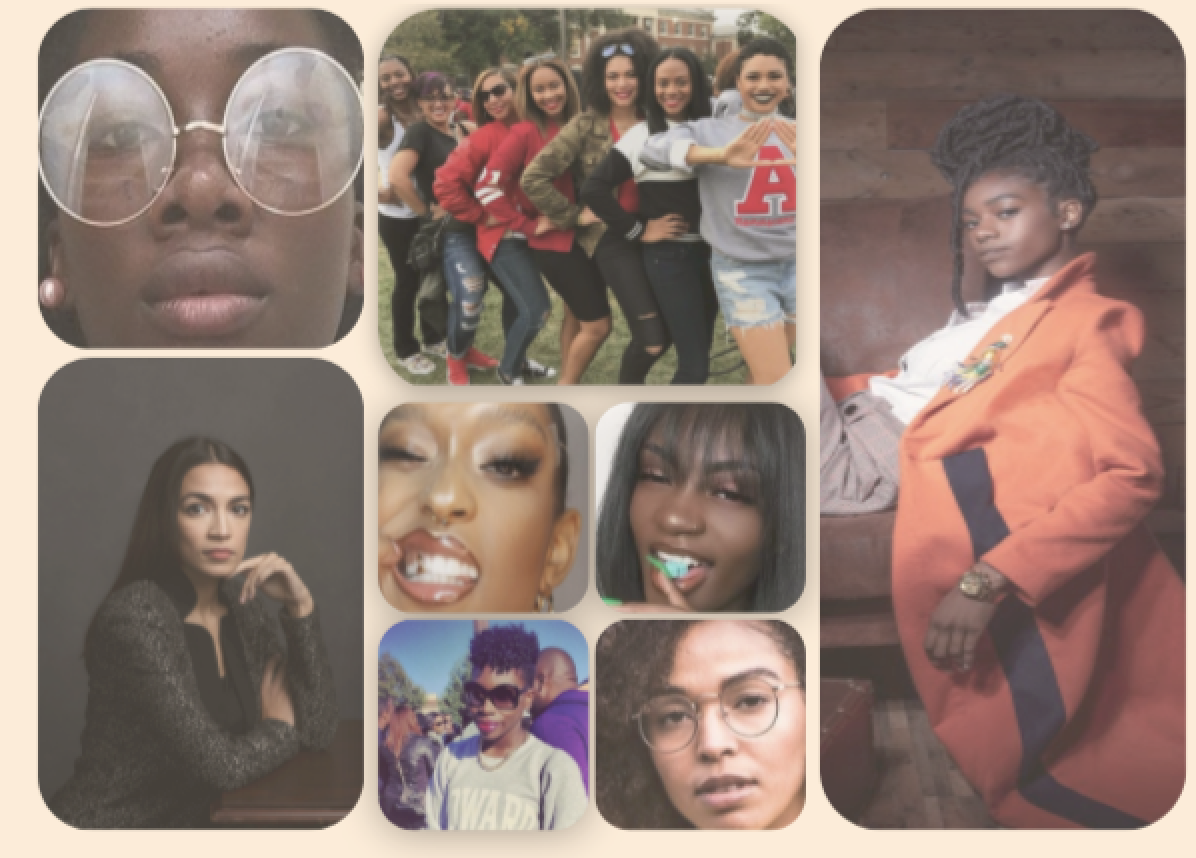 I redesigned Pinterest for my UX capstone project, here's how I got started:
I saw this tweet that highlighted a user pain point in real time - it went viral. Being that I love Pinterest and want to see it at its best for all, I decided to dig.
Purpose: Validate an assumption.
Case Study Highlights:
User Interviews

User Persona

Affinity Mapping

Competitive Analysis

Feature Prioritization
Wireframes

User Flow

Design

Prototyping

Usability Testing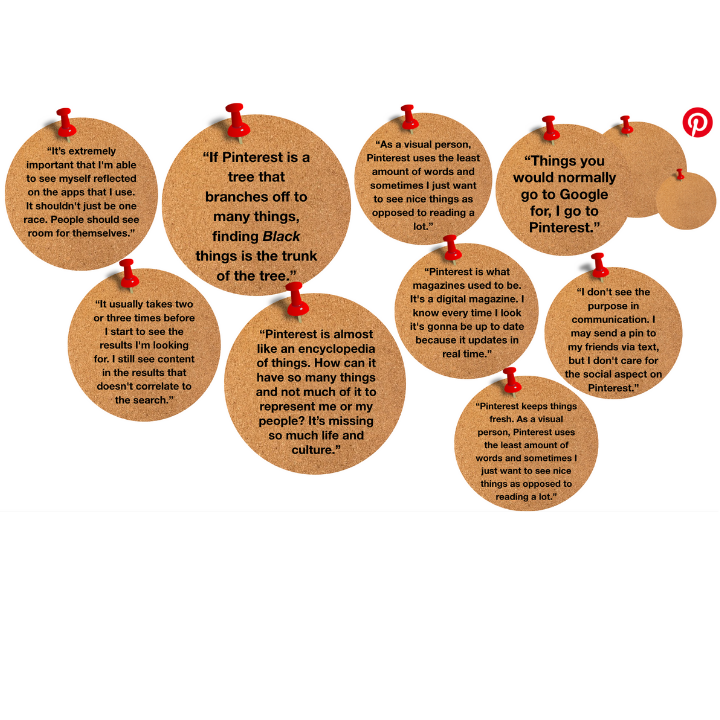 Interviews
At the discovery phase of my project, I conducted user interviews to get a better understanding of the problem. Take a look at some pinned quotes from Pinterest users.
Highlighted Questions:
For what purposes do you use Pinterest?

What attracts you to Pinterest?

How has your experience been in finding content that features people who look like you?

How important is visibility and representation in your search?

What are your thoughts on this quote: "We need a Black Pinterest. I can't keep typing 'for black people' at the end of everything"?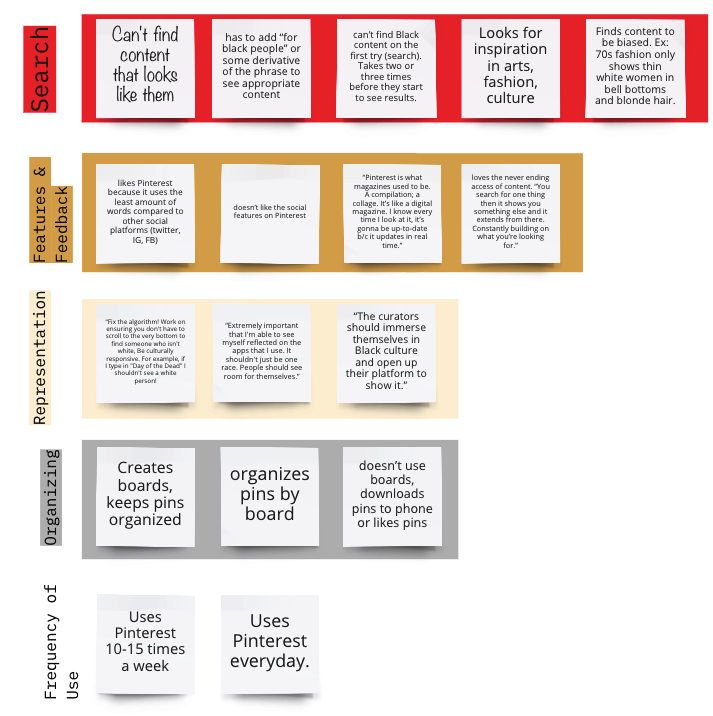 Affinity Mapping
I synthesized the research and organized trends into an affinity map that I can use as a navigational aid through my design journey.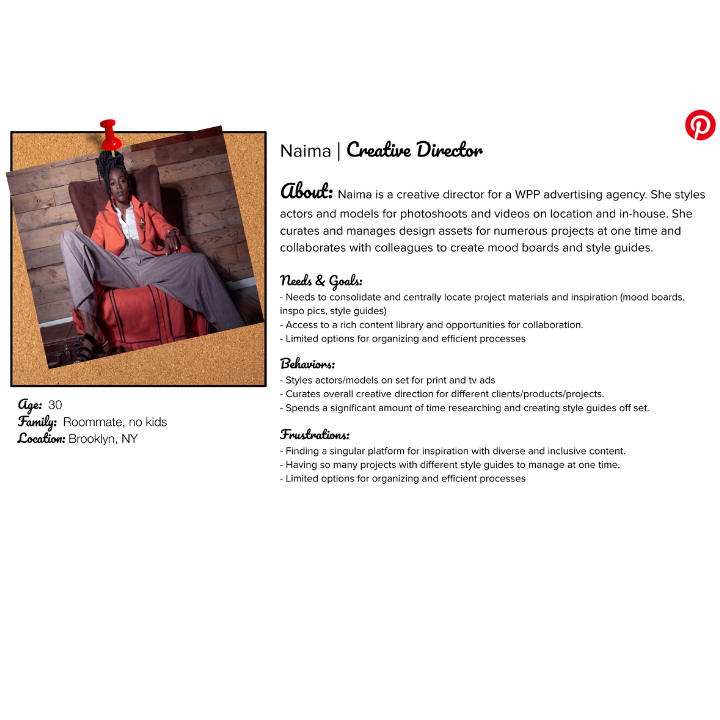 Pinterest Personified: Meet Naima
User Persona
I synthesized the data collected from user interviews to develop Naima. I considered her needs, behaviors, and frustrations throughout the design process.
Naima was instrumental in centralizing the motive of design. Using this persona as a checkpoint throughout the design process allowed me to problem-solve to scale.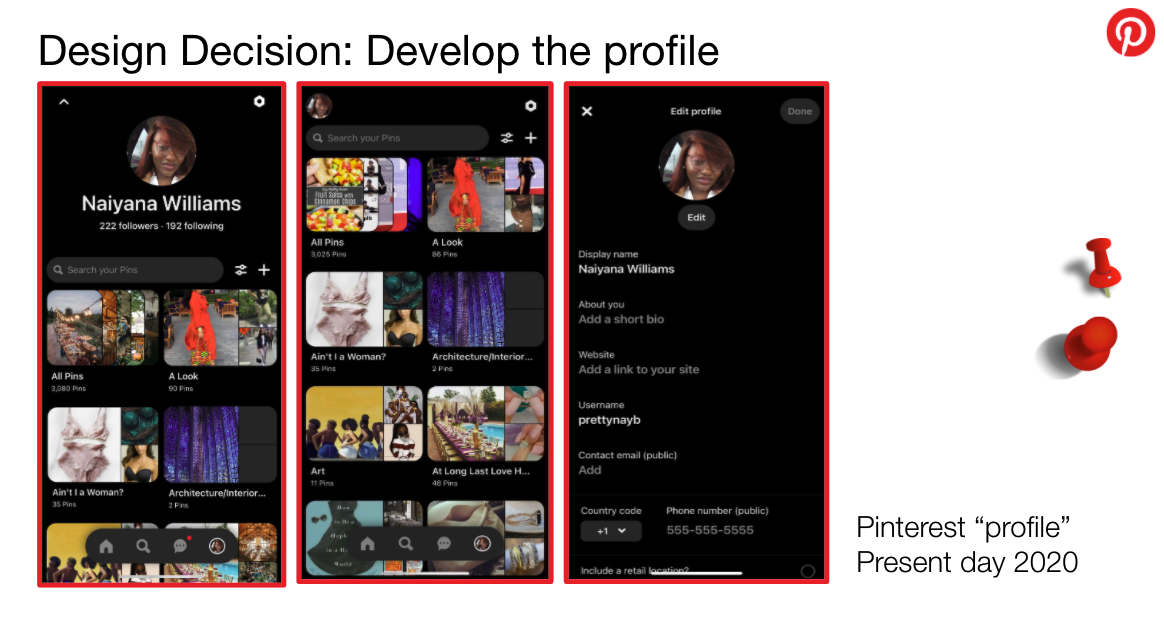 Put the pinner first.
For a platform that relies on user visibility, we sure can't see much of them. The current Pinterest "profile" shows an extremely limited view of the user. If Pinterest boards are a representation of the user's vision, the user ought to see themselves there. Developing this feature enables us to steward a more personalized experience.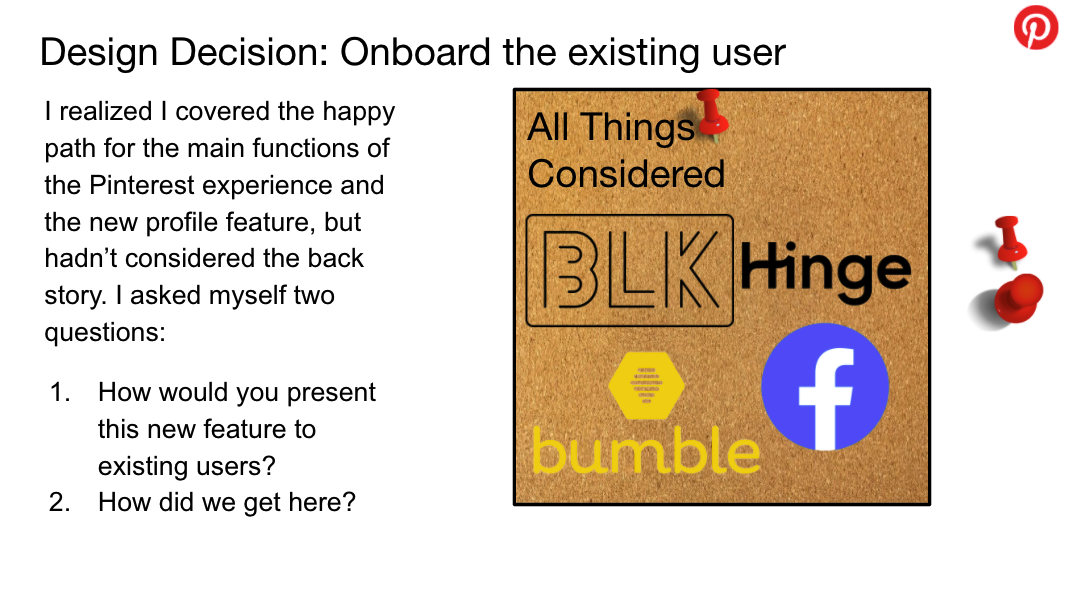 Don't stop dating them.
Pinterest has developed a cringy habit of wooing the new user, yet leaving their existing base to dry. Numerous updates have been rolled out for existing users without coach marks or onboarding. An update this personal should be personally delivered. Dress it up, make it real, and walk the user through their gift. You made all this for lil 'ol them, right?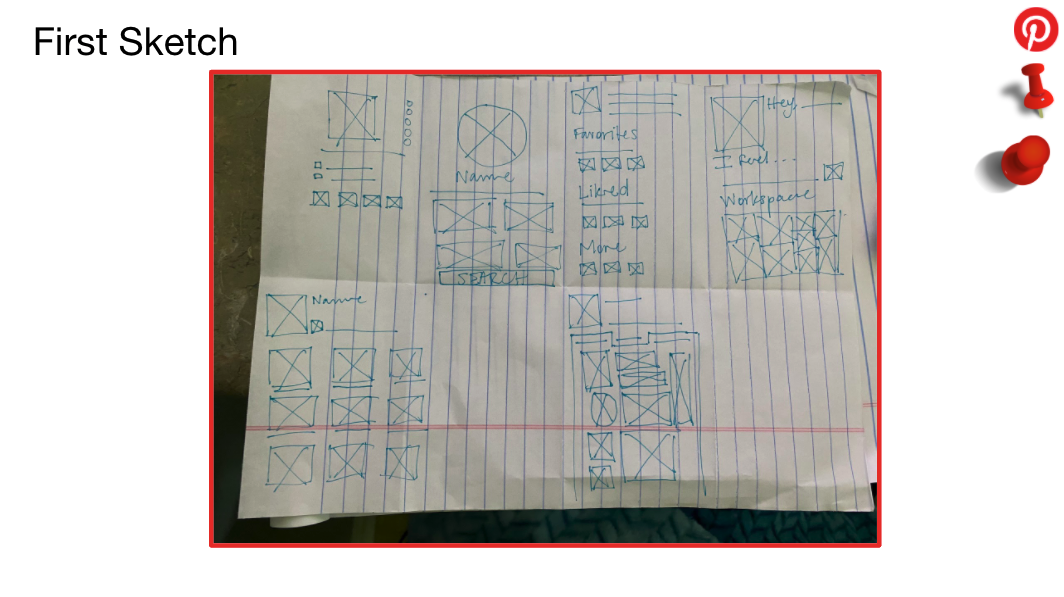 Sprints & Sketches
I drafted these with the minimum viable product (MVP) in mind. Design sprints force you out of your own mind: such a necessary evil for the perfectionists of the world.
Up Next: Lo-Fi Wireframes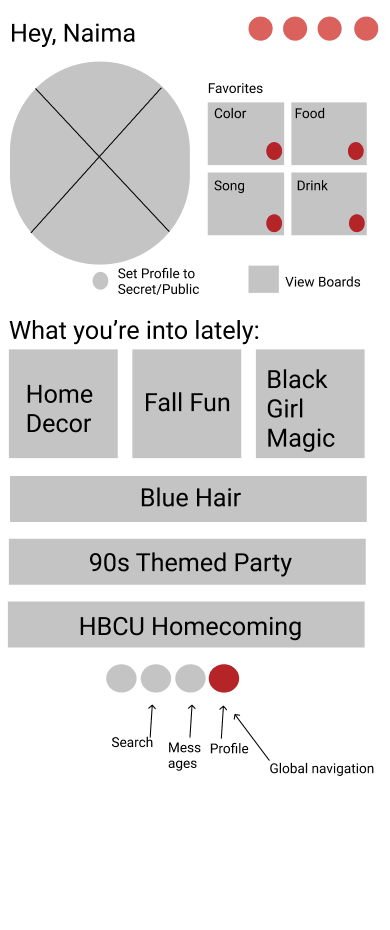 Wireframes
An extension of the profile sketch. There's a bit more context here with a few coach marks. This wireframe was the baseline for all design improvements throughout the process. I solicited feedback, studied and revisited the research phase often.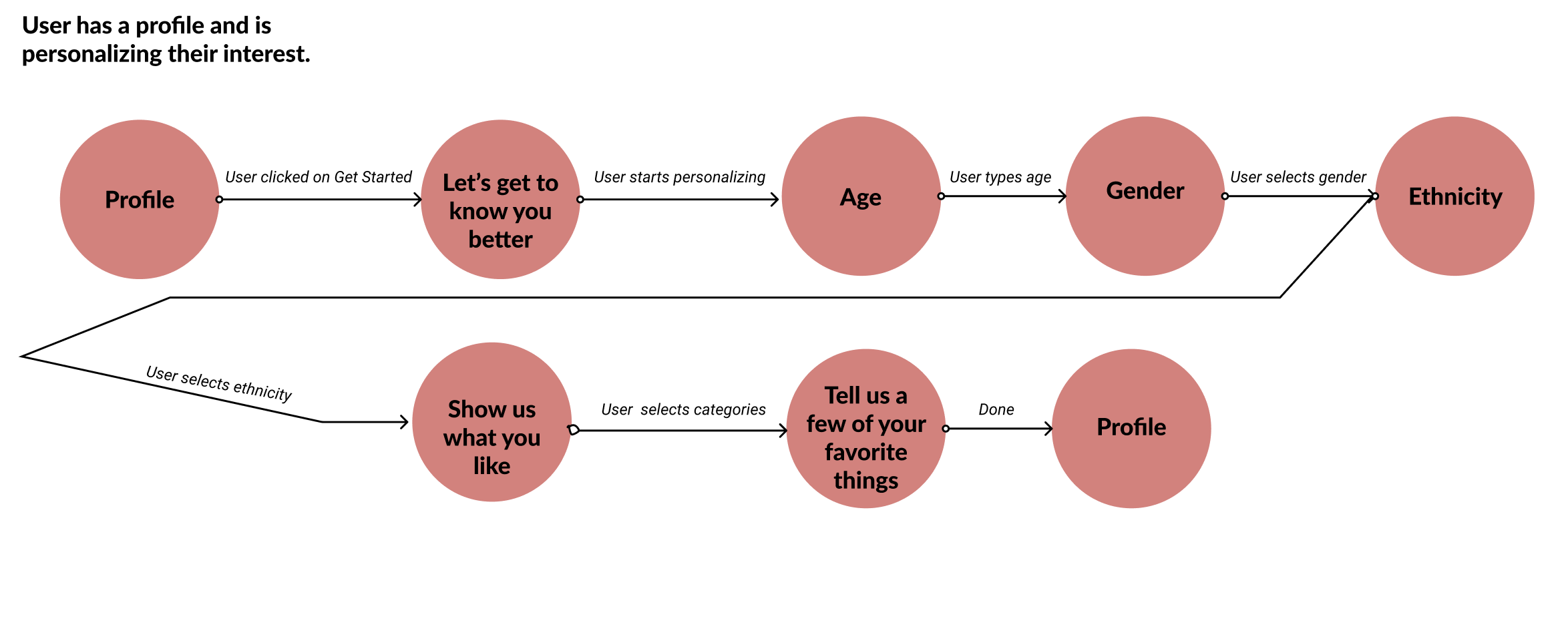 User Flow (Onboarding)
I created this user flow for the existing user to walk through the new profile feature.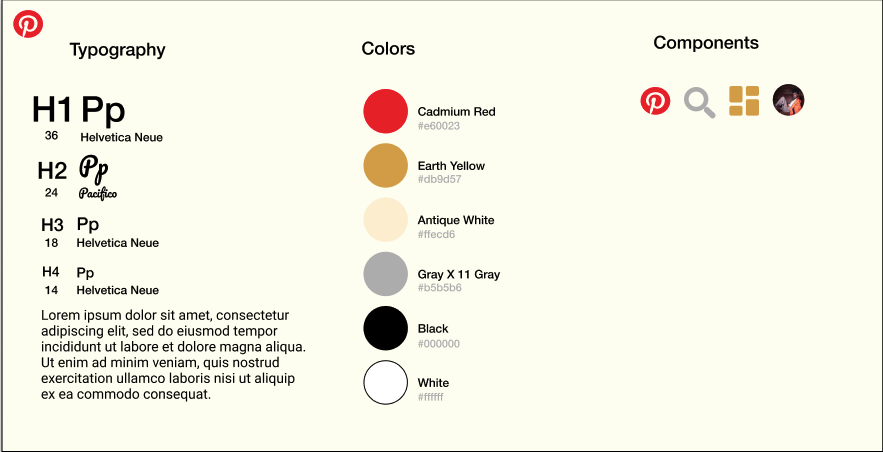 Design Style Guide
I preserved the nature of Pinterest's current presentation and added some new features to bring a physical idea into a digital space.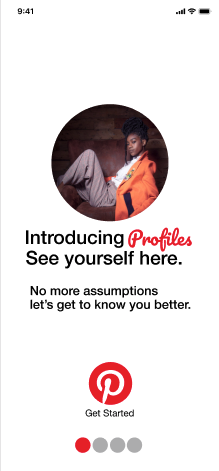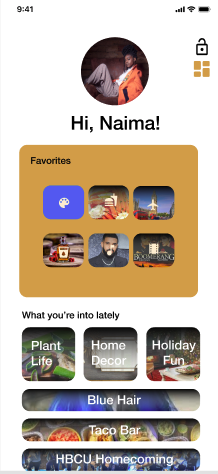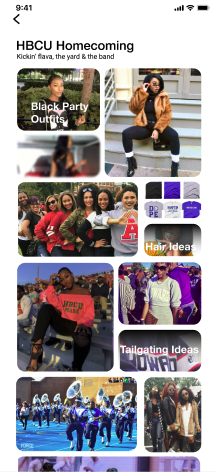 Where do we go from here?
This was fun. I thoroughly enjoyed the research and the challenge of translating all of that data into design that delights. Seeing that there's room for improvement, here's how I'd move forward with this project:
Explore seamless onboarding options, ways to skip and capture info later in user flow.

Stronger design composition. Exploring clean, captivating detail in design. Master design tools.

More research, evaluate impact of profile feature on other features within Pinterest.

Explore other areas where Pinterest lacks range in representation (I guess that's more research too.)

What would you like to see? Send me a note!