Language is a locomotive.
When a move needs to be made, I write.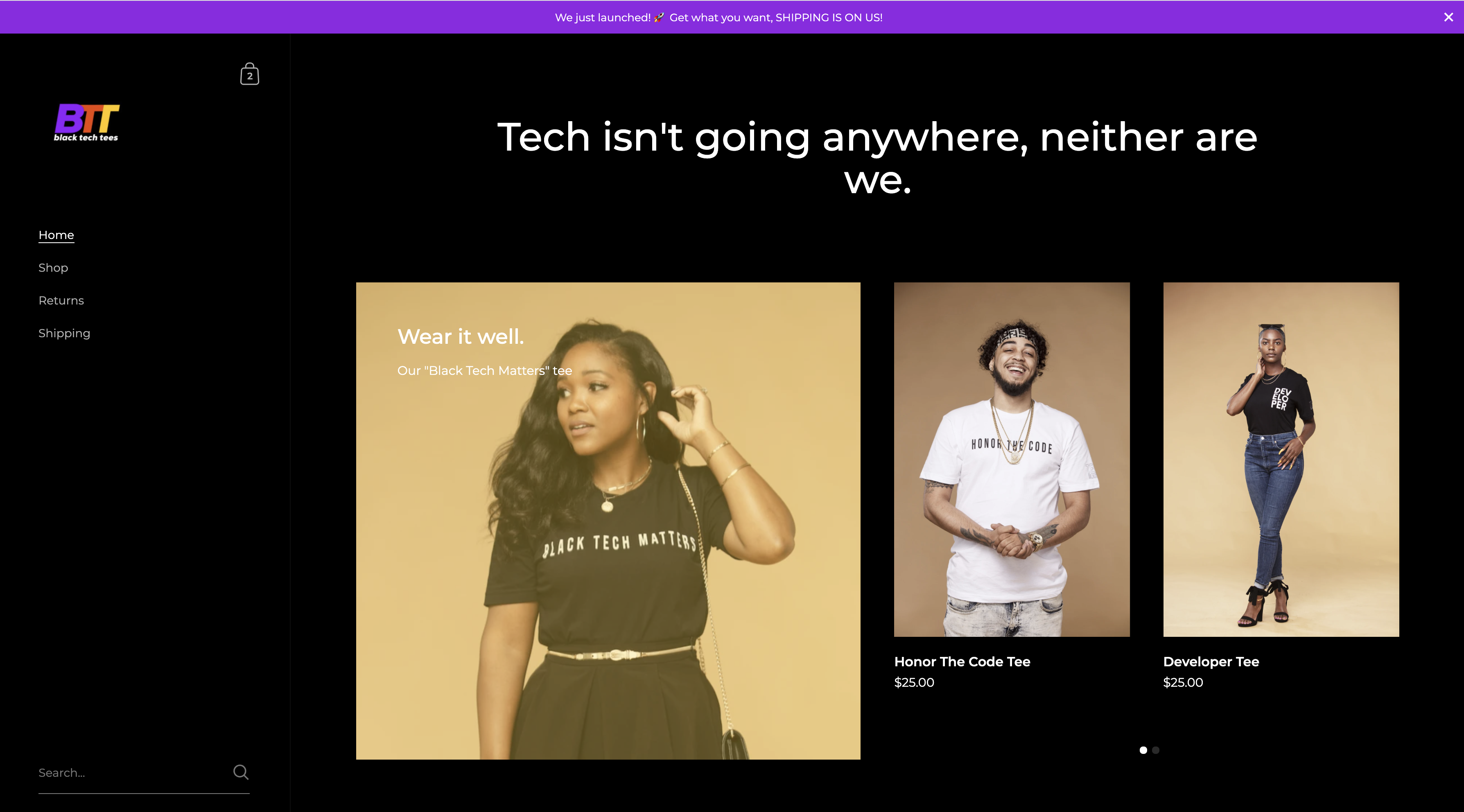 BlackTechTees.com
Black Tech Tees launched and wanted a bold opening statement, and clean, catchy copy throughout their site. I wrote all of the copy on the site and reviewed it for consistency and clarity.
Featured here: Home page.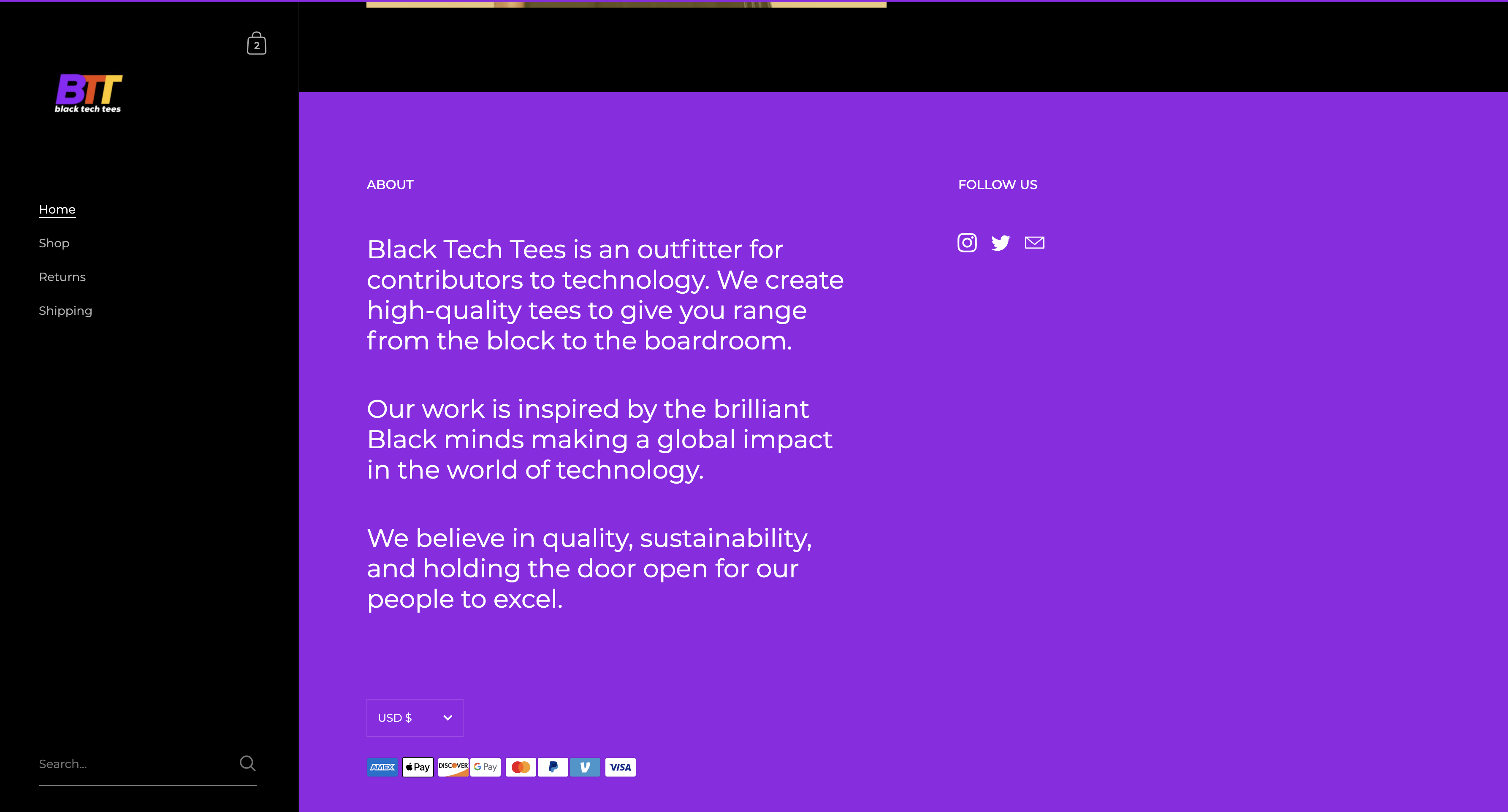 About Page for BTT
The team at Black Tech Tees wanted messaging that gave insight into their story and highlighted purpose and impact. I wrote an SEO-rich About page to attract the niche audience of Black tech professionals and allies of the Black tech community.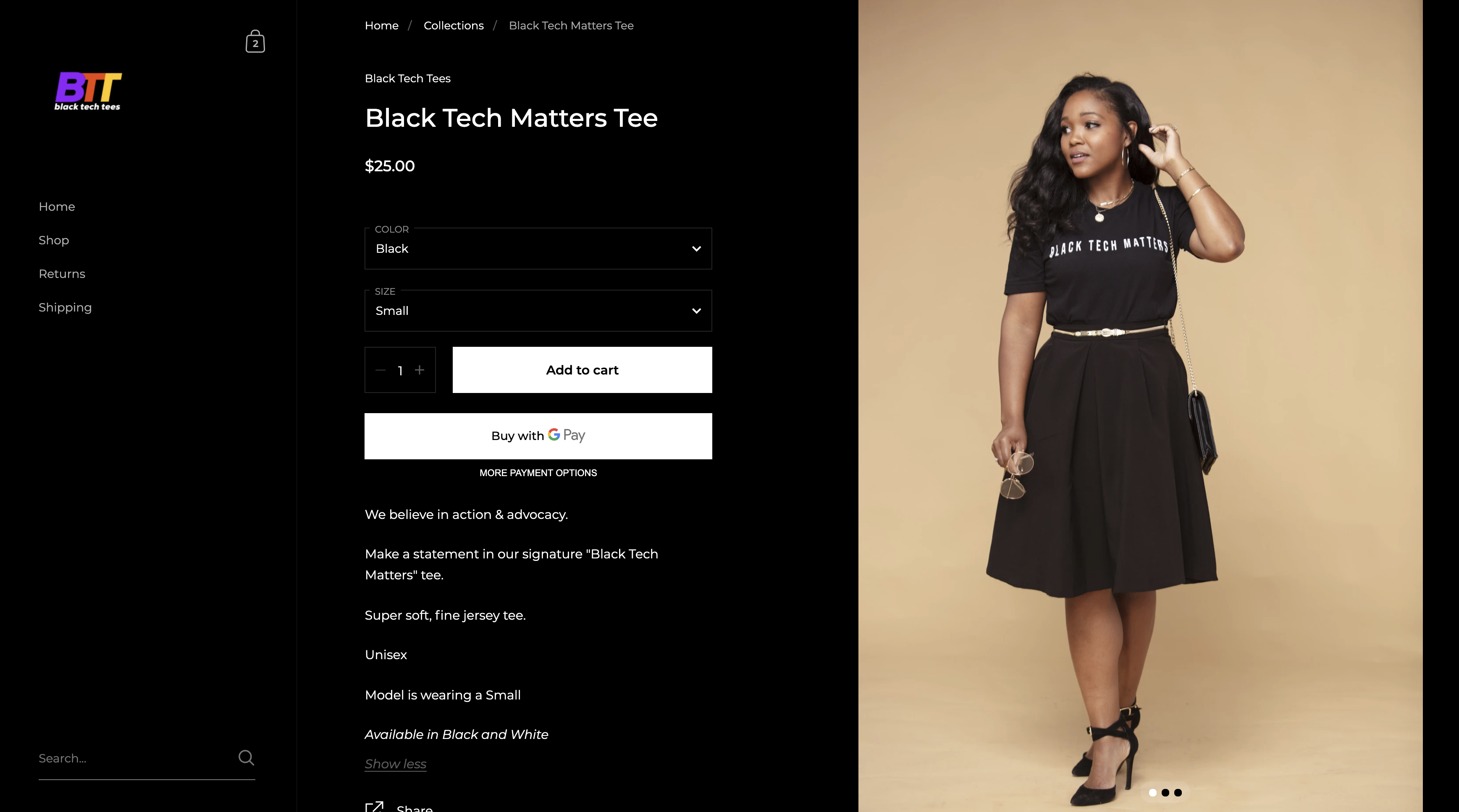 Product Copy for BTT
I considered the tone, clarity, and brevity of the messaging throughout the site when I wrote this product description. A bold statement, clean, attractive, that gets the job done for a quick and easy read for the consumer.

Mission Statement & Salutation for Change Today, Change Tomorrow
This nonprofit organization needed an impactful statement that would compel the community to support, donors to give, and resonate with their overall audience. I wrote this statement that clearly details the purpose of the organization and insight into the character of the people running it. This is featured on their website and fundraising portal.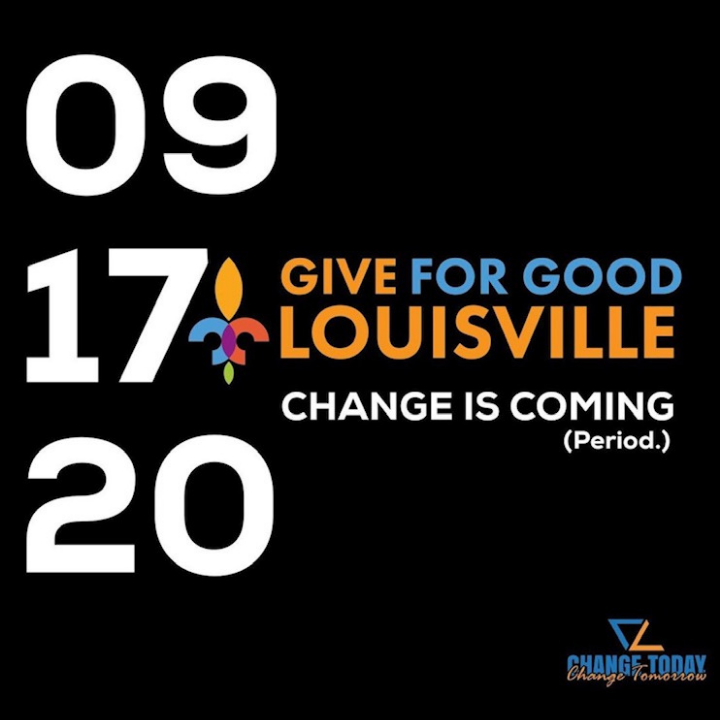 A local nonprofit organization was preparing for a major fundraiser. This is the first post of a 30-day social media campaign for a local nonprofit giving day.
Caption:
30 days from this moment we'll be celebrating the impact you'll make on the biggest day of local giving. So, for the next 30 days, we'd like to show you who we are. We are the disrupters. We speak plainly. We get to the root. We eradicate. We get it D O N E. It won't always be pretty; you may be uncomfortable... and that's okay. Nothing was ever meant to remain the same. Let's begin.
____
#GiveForGoodLou #ChangeTodayChangeTomorrow #feedthewest #impact #givingday #blackexcellence #foodjustice #realchange #changeiscoming #louisvilleky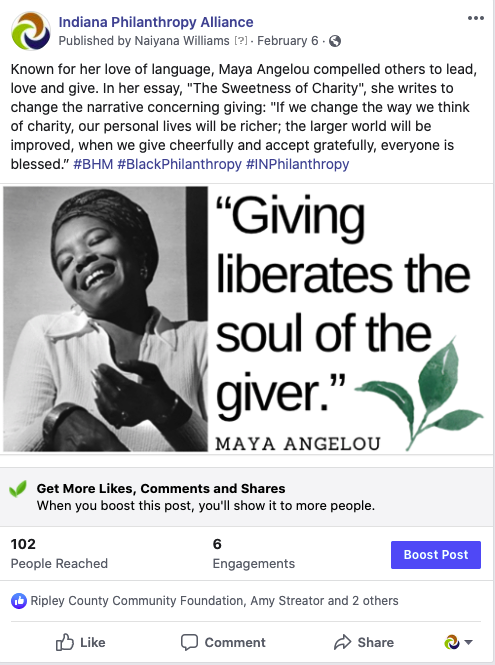 Indiana Philanthropy Alliance celebrates Black philanthropists during BHM
With this post, I celebrated a popular figure and maintained relevancy for the organization by acknowledging Maya Angelou's philanthropic contributions as opposed to her poetry.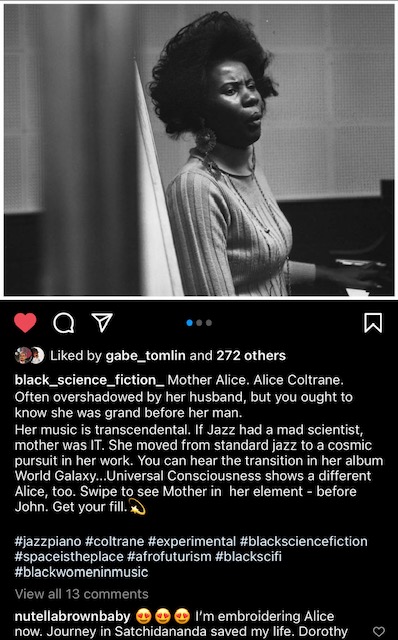 Social copy for experimental brand, Black Science Fiction
You know John Coltrane but have you heard of his wife? Each week I covered an influential artist in the afrofuturistic, experimental Black sci-fi space. This bit on Alice Coltrane got a lot of positive feedback. She's Mother for the culture.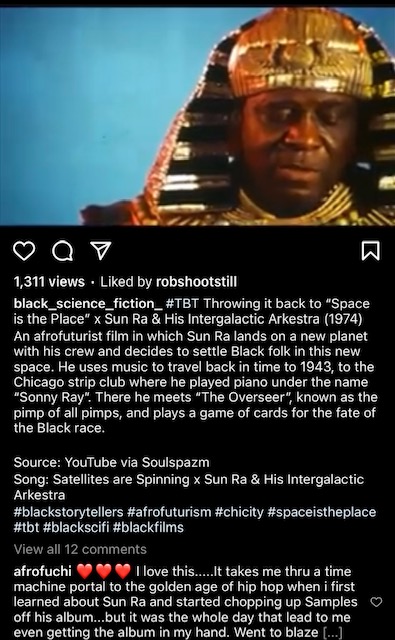 History content for Black Science Fiction
Each week, I crafted content for #ThrowbackThursday for BSF. This post featured a video clip of a cult classic, Space is the Place. I curated the content and wrote the copy.